Phil Mickelson is one of the most fan-favorite golfers on the PGA Tour. He always jokes around with players and fans both on and off the course. However, there is a serious side to him, which shows he is a caring and empathetic person as well.

Moreover, there is an unknown story where Phil showed solidarity with a tour pro, Ryan Palmer. He said he will never forget that moment in his life. But what was that incident which made Palmer say this thing about Phil?
Phil Mickelson hugged Ryan Palmer as his wife got diagnosed with breast cancer
Phil Mickelson was competing at the 2016 PGA Championship. There, a tour pro, Ryan Palmer, told Phil that his wife Jennifer was diagnosed with breast cancer. Moreover, Phil's wife and Amy Mickelson, and mother, Mary Mickelson, are breast cancer survivors. Hence, Ryan went up to Phil as he wanted to ask a few things to Phil.
"I pulled Phil aside in the scoring tent, and I told him. I wanted to ask him a few things," said Palmer. "He didn't say a word, and he just gave me the biggest hug. For a long time, he didn't say a word. Then we chatted. I'll never forget that moment," revealed Palmer.
Phil Mickelson created an impact on Palmer without saying a word. However, usually, we see Phil creating an impact with his words in press conferences or on social media. But this time, he knew what Ryan Palmer was going through as he went through this situation when his wife and mother were diagnosed with breast cancer.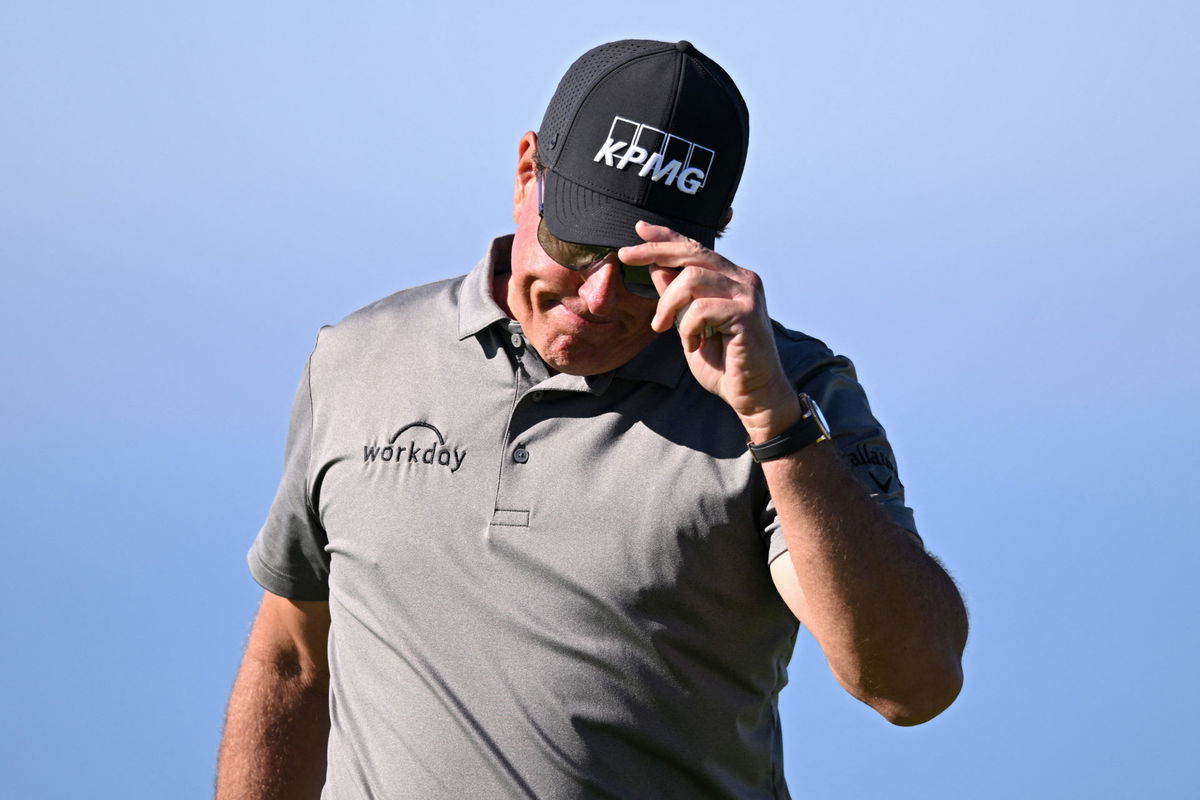 Moreover, Mickelson currently is going through a troublesome phase. He has taken a break from golf after his controversial remarks about the PGA Tour. He received a lot of criticism even after apologizing, as fans felt it wasn't a genuine apology.
Furthermore, Phil lost most of his sponsors, like KPMG and Callaway. However, Phil hasn't spoken or revealed anything about his plans yet. Hence, it will be interesting to see how things unfold for Mickelson from here on.