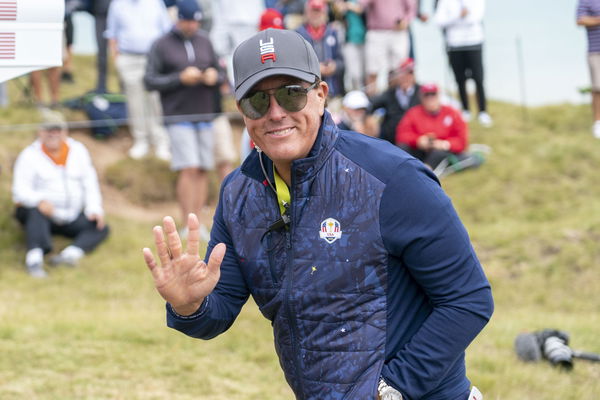 Phil Mickelson has been making the headlines even though he hasn't competed since February. The golf journalist Alan Shipnuck recently published a book about Phil that has shook the entire golfing world. There have been some incredible revelations in this book, like Mickelson's love for gambling.
Recently Alan appeared on the No Laying Up podcast, where he revealed an epic Phil Mickelson gambling story. "On the opening day of the NFL around the turn of the century, Phil gets like eight or ten dudes and they fly to Vegas. I think it was a Bellagio, and they've got this suite where there is a TV for each game," said Alan.
Then they went down to the sportsbook to place their bets. Meanwhile, Phil asked everyone to go ahead because when he puts his bet, it might move the line. This showed the amount of money Mickelson used to bet.
Furthermore, former basketball player Jason Kidd and baseball player Tom Candiotti were also present there. And both Tom and Jason were perplexed as they did not know how much amount to be betted. "I'll bet a thousand dollars. I don't want Phil to think I am a p***y," said Jason. Meanwhile, thousand dollars was a lot of money back in the days to bet on a game.
"So they go back up to the suite, and I mean, it just sounds like the frat party with an unlimited budget. So, now the game starts, and things get serious, and Phil's locked in. He's watching eight games at once," revealed Alan. Furthermore, he says Mickelson swept every game and won every bet, and he won over a million dollars in around three hours.
Phil Mickelson lost most of the money on the same day
After winning all his bets, Phil Mickelson decided to continue further. So he's up well over a million bucks in one day of betting. But then, before they headed to the airport, Phil decided to play for a while at the casino. "He gave a lot of it back, and I mean, Caddo said we need like a lasso to get him out of there," said Shipnuck.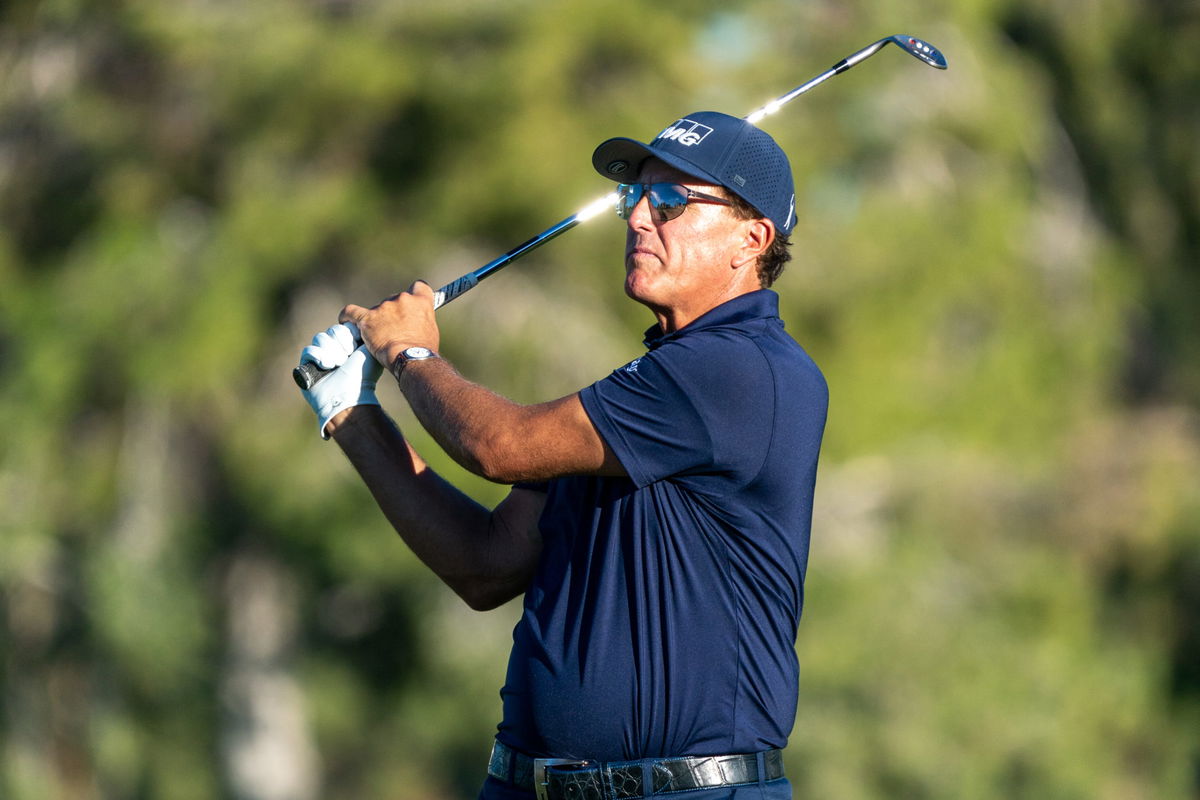 "So they get in a place, and they fly home. They weren't even gone for a night like it's pretty epic and sounds like fun," concluded Alan. Meanwhile, Alan has mentioned this incident in the book. Therefore, fans are getting to know a new side of Phil that they did not know before after reading this book.