Venus Williams could not hide her delight at Serena Williams' walk for the Off-White runway show, which took place during Paris Fashion Week back in February.
The clothing company, founded by the late fashion designer Virgil Abloh, recently posted a video of the 40-year-old walking the ramp in a show titled "Spaceship Earth: An 'Imaginary Experience.'" Serena wore a printed high-neck long-sleeve top and pants underneath a knee-length dress.
Venus Williams shared the video on her Instagram story and raved about her sister's performance.
"Baby Sis killing the runway," Venus Williams said.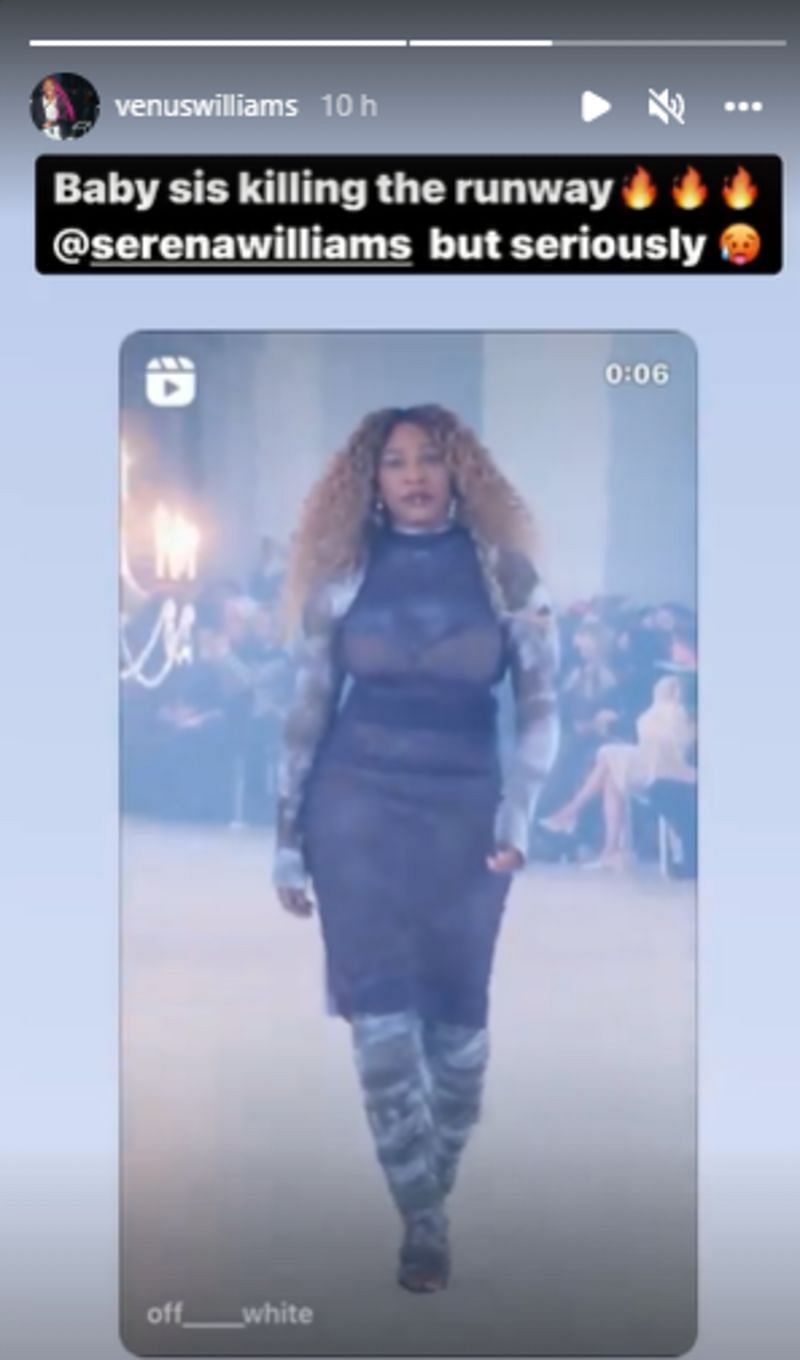 During the Off-White runway show, the clothing brand presented its Fall 2022 collection, which was the last collection Abloh was part of before passing away in November following a battle with cancer.
Serena Williams said back in March that she was grateful to be associated with the show and wear a collection that her dear friend was a part of.
"I had an unbelievable time walking in the Off-White show. Virgil meant so much to me, and to walk in a collection that he was still a part of was something I could not miss. Thank you for the opportunity. I am so grateful to show love to my friend," Serena Williams said.
https://www.instagram.com/p/Cd6g4PgJiUu/?igshid=YmMyMTA2M2Y=
Venus' company recently launched a new collection called Star Seeds.