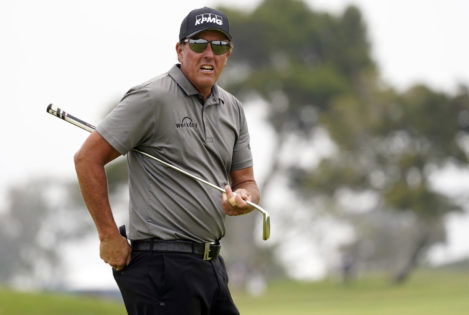 Making a Ryder Cup appearance for your country is a dream of every professional. Competing for your nation instills a feeling of patriotism in the heart of a golfer, and sometimes it can be overwhelming for all the teammates. Moreover, Rickie Fowler recently spoke about the same and talked about his funny experience with the famous golf professional, Phil Mickelson.
The American professional spoke about his first Ryder Cup appearance in 2010 for Team USA. He talked about the same in the latest episode of the successfully running podcast, the Full Send Podcast, with the hosts Kyle Forgeard and Bob Menery.
Moreover, in the episode, he spoke about the experience of playing with the likes of Tiger Woods and the six-time major championship winner, Phil Mickelson. Also, the conversation between Rickie Fowler and the hosts was uploaded by them on their Youtube channel on June 3rd, 2022. Phil's fans will love the funny incident Fowler talks about in the podcast.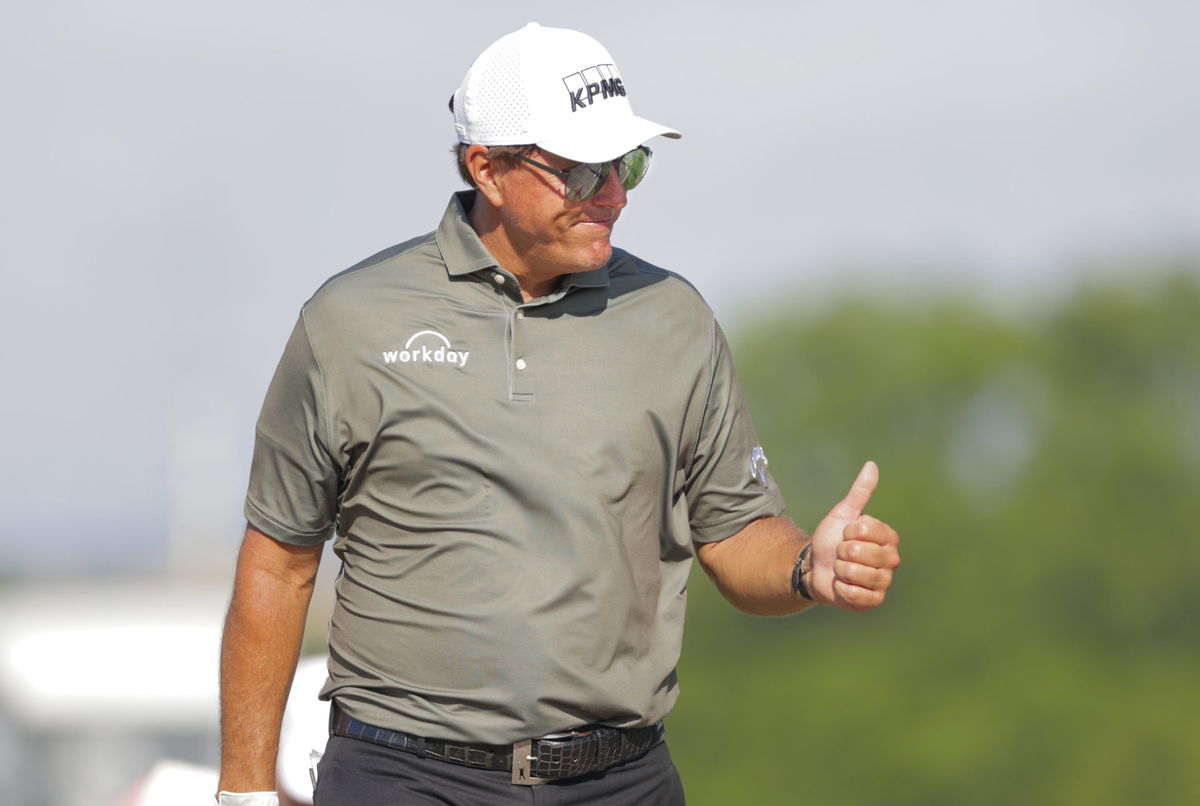 The 33-year-old-professional revealed a funny incident from one of his matches in the 2010 Ryder Cup at Celtic Manor Resort in Newport. Furthermore, he talked about how Phil was charging at him on the 18th hole, and Fowler thought he would tackle him down.
Rickie Fowler narrates a funny Phil Mickelson Ryder Cup story
Fowler said, "So we finished on Monday instead of Sunday. And Tiger in the singles Tiger was playing in front of me. And then Phil was playing right behind me. So I was sandwiched in between those two guys. Tiger in front of me cruising through his match and like fist-pumping, and Phil's behind me like trying to pump me up."
He added, " I remember I was four down with six to play. I ended up coming back and having my match. So to have. And by the way, after I did that, having Phil on 18th green running at you. That's not something you want, because he's not a small guy. There was a little scary, I thought he might tackle me. But luckily he was there on my team and not trying to tackle me." Moreover, Fowler's words depict the funny side of the World Golf Hall of Fame member. At the same time, it also shows how happy the Lefty was to see Fowler play at his maiden Ryder Cup.
When did Mickelson win his last regular PGA Tour title?
The 51-year-old professional last won a regular Tour title in 2019. He won the 2019 AT&T Pebble Beach Pro-Am at the challenging Pebble Beach Golf Links. Moreover, the lefty ended the event with an overall score of 19-under-par. As a result, he won the tournament with a comfortable three-shot advantage.
Mickelson carded a final round of seven-under-par, 65 to finish on the top of the leaderboard. His final round of 65 included three birdies on the opening nine holes. As a result, Phil moved out in three-under-par, 33. He made four birdies on the back nine to card a bogey-free four-under-par, 32 back nine to wrap up his round.
What do you think about the funny experience? Share your views in the comment section.