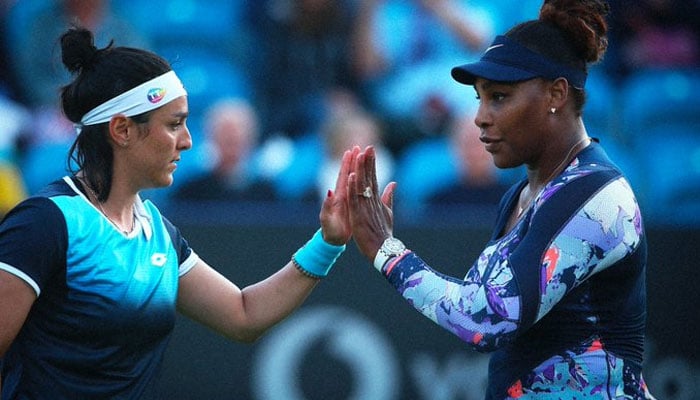 EASTBOURNE: After nearly a year since her last competitive match and just a few weeks after many people had predicted that Serena Williams, the 23-time Grand Slam singles champion, would never play again, she made her comeback on the tennis court.
Williams took centre stage at Devonshire Park, which is often the centre of the sedate Sussex beach town's cultural activity and home to a variety of theatres.
On an interesting evening, the 40-year-old American won their opening match in the Eastbourne doubles tournament alongside Ons Jabeur of Tunisia.
Williams hopes to compete in the Wimbledon singles event the following week, where she has won seven of her major championships.
She admitted that after the game, she "definitely" had moments of uncertainty about continuing to play.
"You know what, I'm literally taking it one day at a time," she said.
"I really took my time with my hamstring injury, so I'm just not making a ton of decisions after this."
Serena Williams wins comeback match in Eastbourne doubles