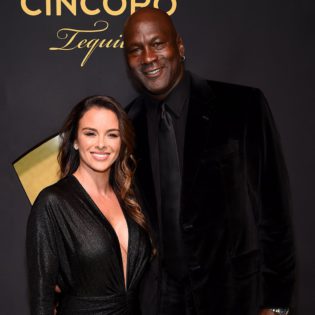 Michael Jordan is one of the greatest basketball players in history. He is known for his mentality and how he played the game. MJ is also the owner of the Charlotte Hornets.
He signed Bubba Wallace back in 2020 as his first racing driver as a NASCAR team owner. During his talk, he mentioned that one of the goals was to: "educate a new audience and open more opportunities for Black people in racing".
Moreover, when the legendary player announced he had purchased the team during his speech, he commented on his goal of diversifying the sport: "Historically, Nascar has struggled with diversity and there have been few Black owners," Jordan stated. "The timing seemed perfect as Nascar is evolving and embracing social change more and more."
The most recent NASCAR race is the Xfinity race in Nashville. The timing couldn't have been more perfect. On social media, pictures are going viral, showing Jordan having a good time with New Orleans Saints running back Alvin Kamara.
Michael Jordan spotted in Nashville with wife
There is a video going viral on Twitter in which we can see Jordan and his wife enjoying their time at a cafe-style spot. But there weren't any fans around him. Following the event, Michael Jordan was seen with a cigar and a glass of alcohol, as he spent some time with his wife Yvette Prieto.
Michael Jordan moving too player with it out in Nashville 🤣🤣🤣 pic.twitter.com/ausWloPQvO

— FenianYankeeMane (@TootyKorn2) June 26, 2022
Since the place wasn't all that fancy, it was quite surprising to see Jordan at the place. It is surprising to see one of the richest former athletes in a setting like this. Fans are reacting enthusiastically to the video, which has been making quite a few news stories on Twitter.
When it comes to Jordan, attending racing events is pretty common, as his passion for this sport is evident. With racing events becoming more and more popular through the years, this sport is growing in popularity.