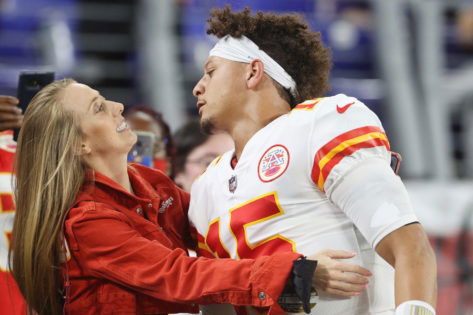 Patrick Mahomes' workout regime is one of the best amongst active NFL players. The benchmark to become a professional athlete is way higher than an average person's workout routine. However, Patrick has got some competition. The QB's wife, Brittany, is a workout fanatic and avid health influencer. Patrick says that her workout routine is too much for him.
Patrick is hell-bent on strength training since his role in the game requires him to build a muscular physique. It is pretty different from what a non-athletic person would do at the gym or outdoors. However, Brittany Mahomes is not an ordinary workout enthusiast. Instead, she is an advocate for health and wellness. Therefore, her routine is 'killing' Patrick Mahomes regarding home workouts.
When asked about Brittany and Patrick working out together, the QB said, "100% she has killed me with the workouts. Especially at the beginning. The amount of reps, like it's unreal. I have to stop doing all the reps sometimes. Resistance bands, kettlebells, dumbbells, and getting after it. She is used to working out at home and definitely not me."
The Super Bowl-winning Chiefs' QB is used to doing bench-press, weighted squats, and upper body strengthening exercises. As a result, it becomes unusual for him to use resistance bands and lighter weights for more reps suitable for conditioning the muscles. On the other hand, Brittany's lifestyle focuses more on intensity training and conditioning, hence, the rigorous workout routine.
Brittany Mahomes' stint as a soccer player, promoting a healthy lifestyle on social media and its impact on Patrick Mahomes
Brittany Mahomes is perhaps the most prominent fitness guru in the entire family. She is a former soccer player adept at cardiovascular training and HIIT. Moreover, she interned for Patrick's longtime trainer, Bobby Stroupe, while she was in college finishing her Bachelor's degree in kinesiology. In addition, she is a certified personal trainer as well. She offers workout plans on her website, running it as a business.
Brittany is also an advocate for health, fitness and wellness on her social media, making her content and knowledge reach the masses. This has had a significant impact on Patrick. He says, "She wrote the workouts for me, so I mean she continued to push me to be better. It makes me feel like a lazy bum whenever I'm not working out and she's working out. So she holds me accountable in that way."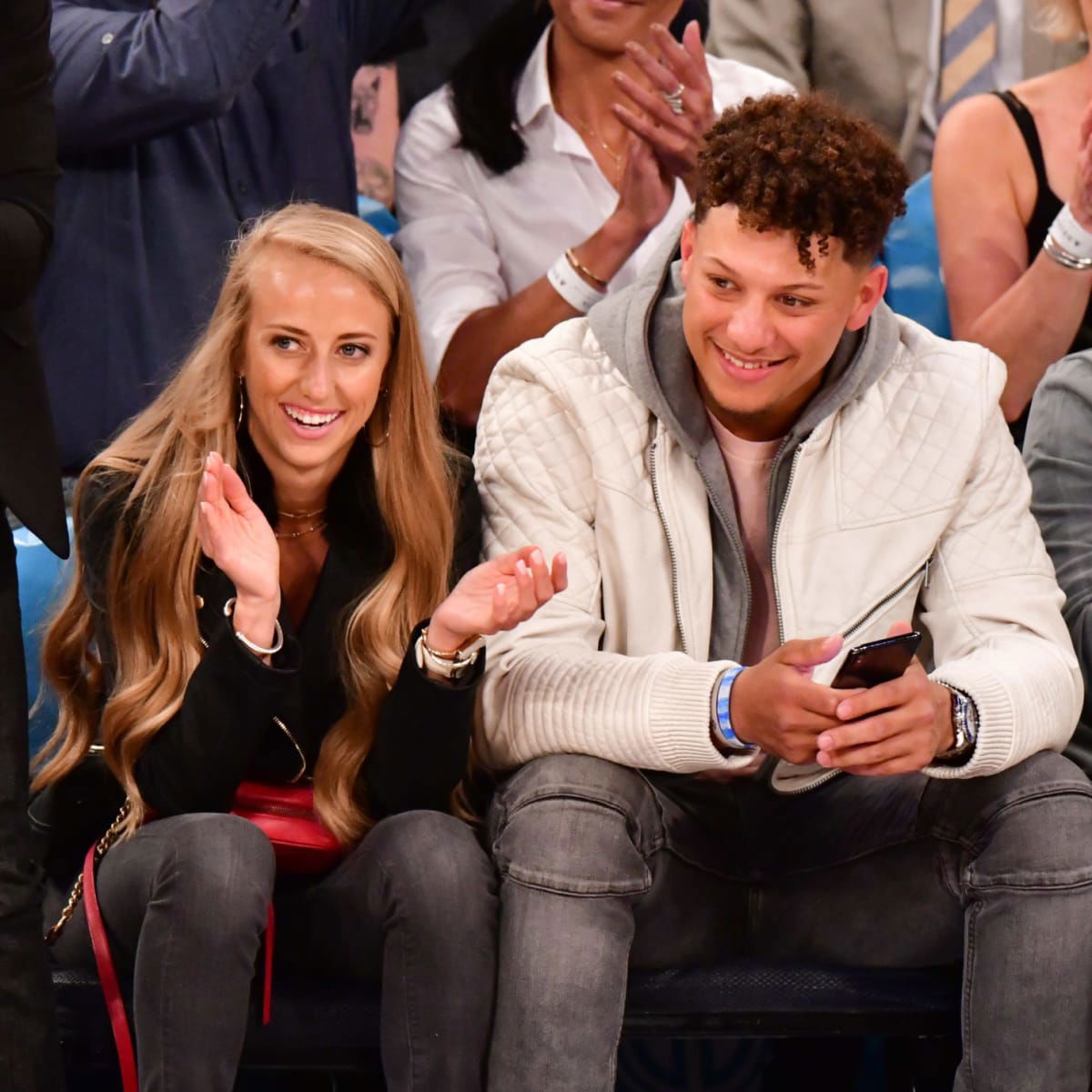 To sum up, the Mahomes family has two workout fanatics, but Brittany is the bigger one. Despite dealing with the stress and bodily changes of having a child, she has dedicated herself to her workout life, becoming a role model for many people in the world