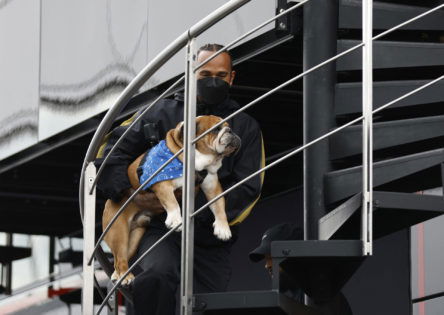 Not Lewis Hamilton, but Roscoe was arguably the 'real star' during the British Grand Prix weekend! The famous dog made the crowds go into a frenzy as he made his way to the stage and now will drop his very own video. The 'Roscoe Cam' is set to give the audience a unique experience covered by the Bulldog himself.
Hamilton is very close to the Bull and often puts up pictures with him on his social media accounts. In fact, Roscoe has his own Instagram account and boasts a following of 500k+. Hamilton and Roscoe fans can always look up the account to find the many snaps of the dog and Hamilton himself.
Recently, the dog's account posted a reel that shows Roscoe roaming around the paddock. He has a GoPro on his back and records what happens inside the Mercedes camp. Safe to say, the consistent camera wiggles partnered with some detective music really make the reel worth a watch.
Twitter has also reacted happily to these Roscoe videos.
https://twitter.com/scarletredrari/status/1544397127962468357?s=20&t=A6tQ_SrKoPKp5eLqJMFWhA
The GoPro that Roscoe carries has provided viewers with a very different view. A GoPro Camera, like the one used for the reel, can be
 worth
$399.98 and consists of accessories like a mounting buckle (used on Roscoe), a thumbscrew, etc.
Clearly, Roscoe has become a fan favorite, with many wanting to catch up with his life. However, the Bulldog's life is not just limited to being the seven-time world champion's dog.
Lewis Hamilton explains Roscoe's rich career
Roscoe is a model. The dog earns a tremendous amount of money from his modeling gigs. Reportedly, he has been earning $700 a day.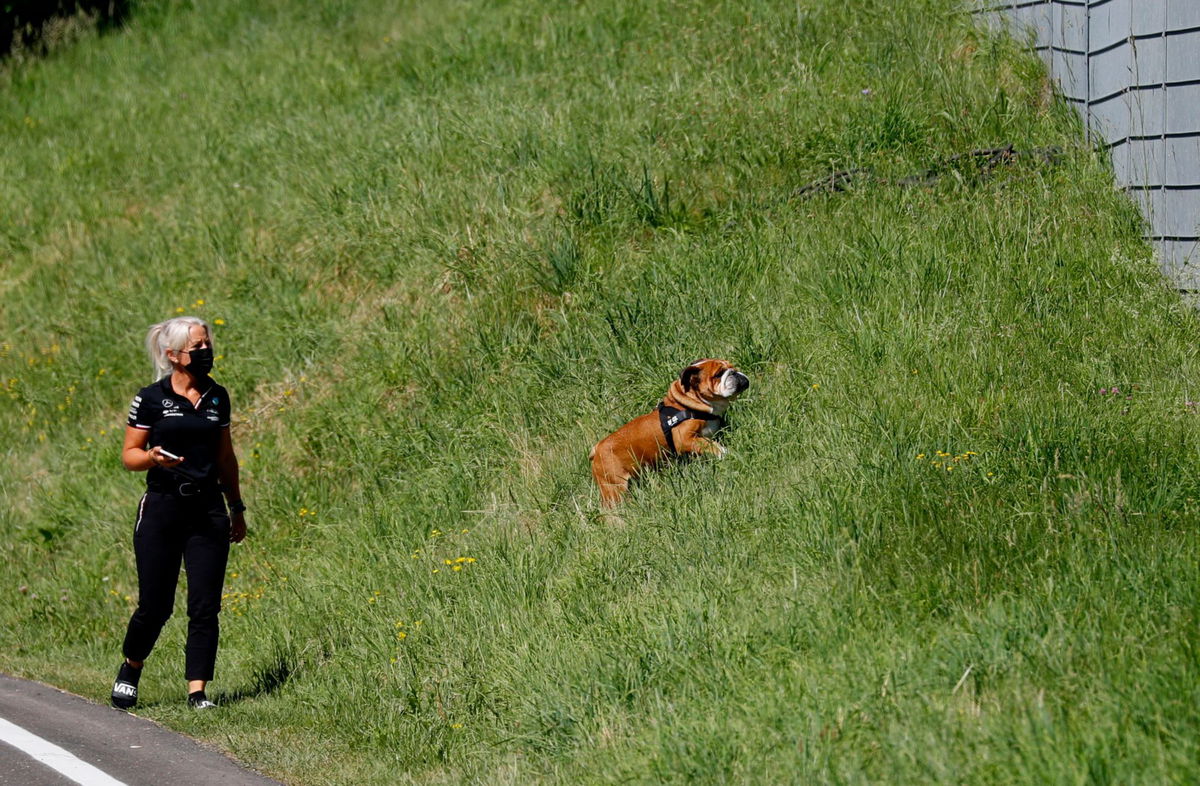 Previously, Hamilton has explained, "Roscoe is now part of a modeling agency and he has auditions, he will go up against ten or 15 different bulldogs, they will need a bulldog for a product. He gets paid $700 dollars a day, it's ridiculous, and he gets his treat, he loves it."
So, what do you think? Should Roscoe feature more on the F1 paddocks? Do you want to see more Roscoe content?