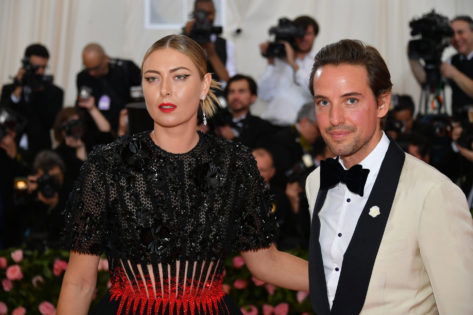 Maria Sharapova is one of the most popular personalities to have ever played the sport. The former world number one bid adieu to tennis in 2020 and has been taking care of her business interests and various investments ever since. The 35-year-old is engaged to British businessman Alexander Gilkes. The couple went public about their relationship in 2018 and are expecting their first child together.
Even though she retired two years ago, the former world number 1 enjoys a huge fan following. Recently, she visited the Los Angeles County Museum and posted a funny picture of herself on Instagram.
Pose goes wrong for Maria Sharapova
Sharapova shared a picture from her visit to the Los Angeles County Museum on Sunday. She posed with her left hand up, standing in front of a huge rock. However, her fiance Gilkes revealed something funny later in the comments. Apparently, the Brit was the one who took the picture, and he knew Sharapova was trying for a different pose.
Thought you wanted to look like you were pushing it… after all those attempts to get the right shot," he wrote.
Now that the couple is expecting the birth of their first child, it is heartwarming to see the chemistry between the two.
Sharapova's tennis career
The 35-year-old had a 19-year-long illustrious career. Making her debut in 2001, the former world number 1 won 36 WTA titles. Not to forget, she is a five-time Grand Slam champion, including a Wimbledon Championship title at the young age of 17. Further, she helmed the WTA rankings for a combined 21 weeks. Sharapova went through a difficult period in 2016, when WADA banned her for using meldonium, an anti-ischemic banned drug. The Russian soon made a comeback but hung her boots in 2020.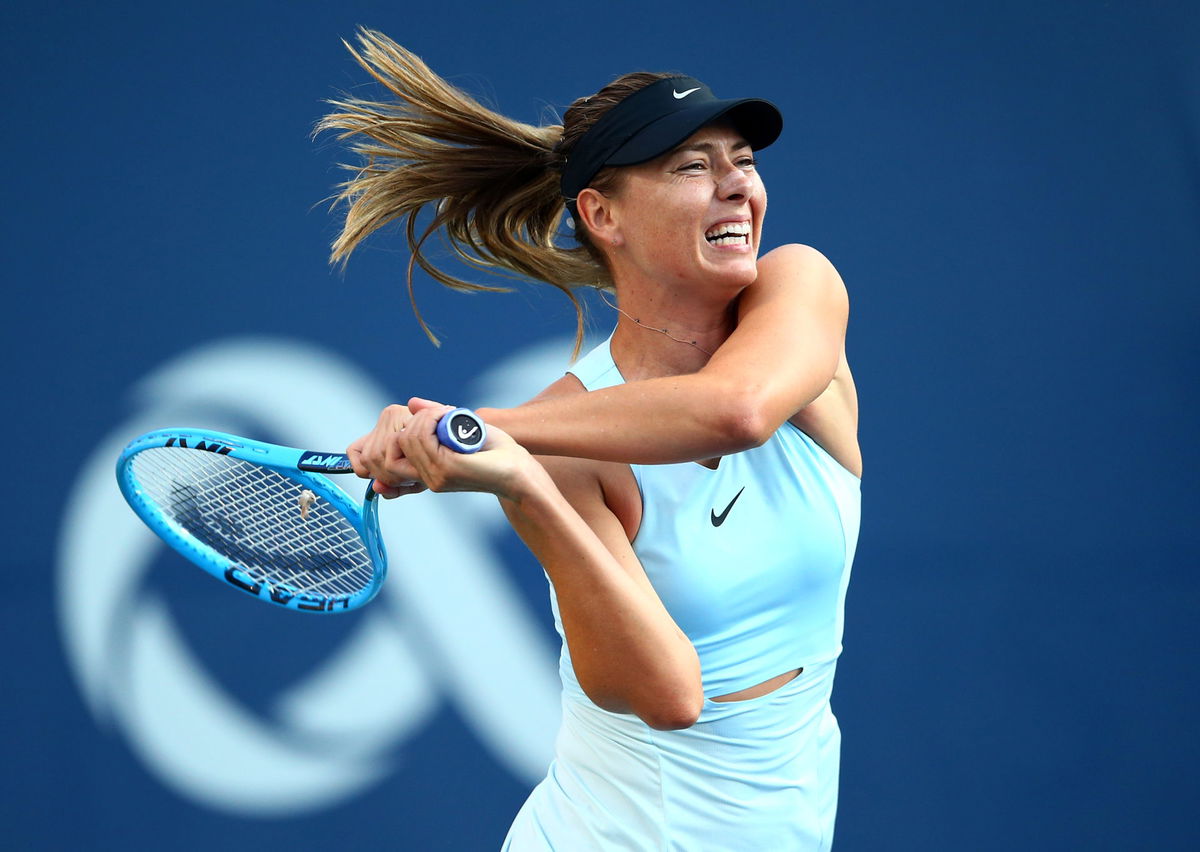 The Russian also achieved a career Grand Slam, and her last major victory came in the 2014 French Open. Since her retirement, the 35-year-old has focused solely on her business enterprises.
Over the years, she started her own candy brand 'Sugerpova' and also appeared in the TV Series 'Shark Tank' as a guest investor.