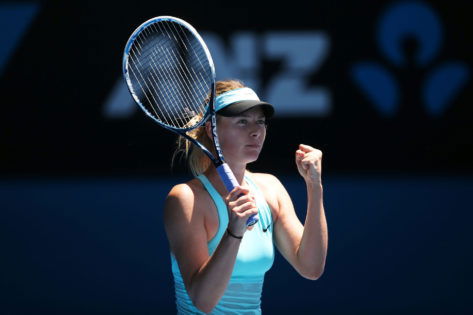 Maria Sharapova, the former Russian tennis professional, is one of the few players who could give a tough fight to Serena Williams. From admiring the gameplay of Williams to reaching her caliber, Sharapova traveled a long way. However, defeating the 23 times Grand Slam champion was never an easy feat.
Therefore, the Russian had to give her best if she wanted to come out victorious in clashes against Williams. But sometimes such matches fell heavy on her and her coach had to come to action. An example of that is Sharapova's breakdown during their 2008 Charleston Open match.
Maria Sharapova loses hope
Sharapova, while playing against Williams in the quarterfinals of the WTA 500 event, almost reached the point of mental breakdown. In a response to that, her coach approached her during the break and tried to boost her morale. But in the process, the 5 times Grand Slam champion's coach almost slipped a swear word. He said, "you just be tough, and that's it. And you gotta believe you're gonna beat this — girl."
https://twitter.com/Some1NamedRyan/status/1546790595745574912?s=20&t=MmmnZi-jqbtOIWFBxdNhng
Thereafter, he himself admitted, "I almost slipped up there." However, his unintentional slip worked as it made the former World No.1 smile. Though she couldn't get the better of Williams and lost the semifinals spot in three sets.
The American later took down the Russian tennis ace Vera Zvonareva in sets of 6-4 3-6 6-3 in the finals to claim the trophy in the clay-based event.
Sharapova against Serena Williams
The Russian has locked horns with Serena Williams 22 times in total. Out of which she was able to secure only two matches. First, being in the finals of the 2004 Wimbledon championships where she outclassed the seven times Wimbledon champion in straight sets of 6-1, 6-4 to clinch her very first trophy of the grass-based Grand Slam.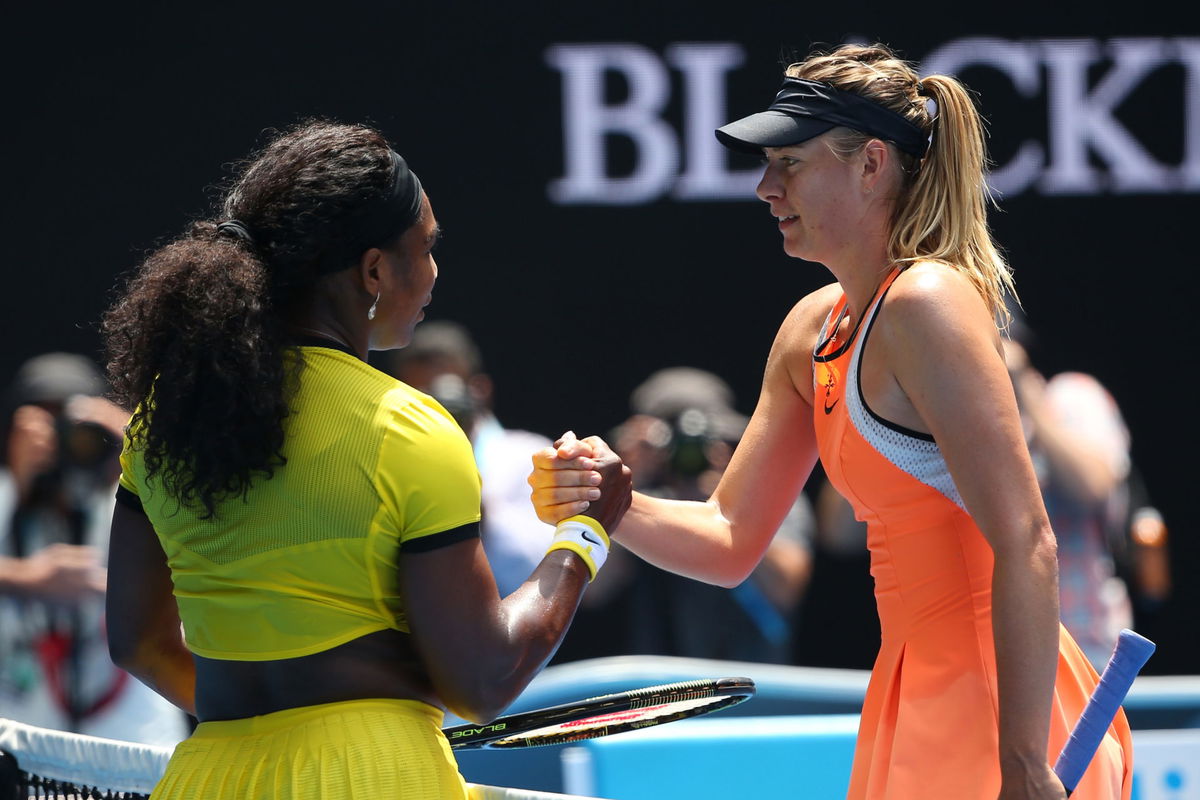 Following that, in the same year at the WTA tour finals, Sharapova again out-muscled Williams in sets of 4-6, 6-2, 6-4 for the second and last time.
Further, their last face was in the year 2019. They squared off in the first round of the US Open and Williams thrashed Sharapova to take an easy win of 6-1, 6-1. After that, Williams went ahead to win her 100th match in the Grand Slam that year.